Get exclusive access to 4 select chapters from:
The Ambitious
Attorney
- Your Guide to Doubling
or Even Tripling Your Book of Business
Meet Steve Fretzin
Acting as a kind of "business development therapist," Steve Fretzin coaches and trains lawyers the most modern-day business development skills, providing precise tips, fresh ideas and actionable tasks that drive tangible results.
The host of the BE THAT LAWYER podcast, Steve has been featured in the Chicago Tribune, Crain's and Entrepreneur.com and has appeared on NBC News and WGN Radio. He has written four books on legal business development, is a regular contributor to the Chicago Daily Law Bulletin and has published articles in Attorney at Law magazine, the National Law Review, the American Bar Association and the Illinois State Bar Association.
3 Reasons to Choose Steve Fretzin As Your Lawyer Coach and Growth Partner
With over 20 years of coaching experience, Steve works with attorneys in all practice areas from start-up solos to attorneys at large firms originating over $6 million in billables a year.
Steve focuses exclusively in legal business development for lawyers and collaborates directly with you to create a custom plan and accountability based on your specific business goals and designed to deliver tangible results.
Steve's methods are proven to dramatically boost income. Many of his lawyer clients double or triple their existing books of business in just 12-16 months.
"Thanks to Steve's coaching, I've been able to triple the amount of my referrals this year. Steve is very hands on and helped me create a process that has completely changed my approach to networking. I highly recommend Steve!"
Chance Badertscher
Attorney at LaVelle Law, Ltd.
"In the year after working with Steve, I more than tripled my volume of legal business and had one of the most profitable years in my 25 years of practicing the law."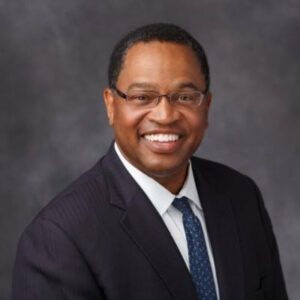 Neville Reid
Partner at Fox, Swibel, Levin & Carroll, LLP
"Steve is the best of the best at his job and the tremendous services he offers. I was able to quadruple my clientele thanks to his tutelage. I continue to recommend him to any of my colleagues."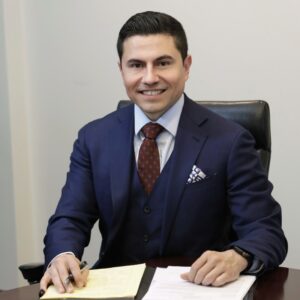 Octavio Duran
Owner of Duran Law Offices
Never before in the history of the legal profession have there been more obstacles to success than today, and it's only getting harder. AI technology, increasing competition and a shrinking legal spend continue to affect lawyers and their ability to bill hours and make a sustainable living. If it isn't impacting you now, it certainly may in the near future.
This book was developed over years, working day in and day out in your beloved industry to help attorneys who are committed to growing and maintaining a successful law practice.
Download these 4 select chapters to learn:
1.How to craft a new business plan
2.What business lessons can a lawyer learn from golf
3.Scripts to help you become a marketing pro
4.Why Darwinism applies to today's legal marketplace